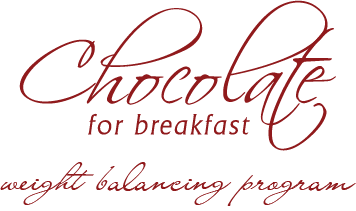 Are you suffering from TMI syndrome? (Too Much Information?)
Would you like to feel great and balance your weight without dieting, deprivation or giving up chocolate?
Are you ready to learn how to eat for a lifetime so that you can look sexy, feel fabulous,
and stay energized all day?
At any age?
Great, I have just the program for you. . .
Chocolate For Breakfast Weight Balancing Program
Don't worry.
This isn't another cookie diet.
Chocolate for Breakfast is a light-hearted, pleasure-based approach to healthy weight balancing.
Doesn't that sound like fun?
My motto?
Eat only what you can savor.
Begin with chocolate.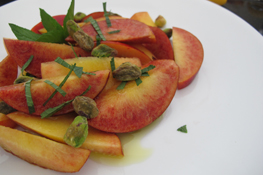 Culinary Game Plan
Did I say seriously simple? Yes, I'm a master of the 10-minute meal,
but it's got to be luscious.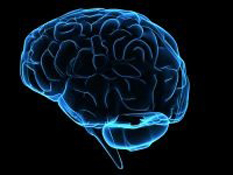 Mindset Mastery Tools
to unlock the hidden roadblocks that keep you from achieving your weight loss goals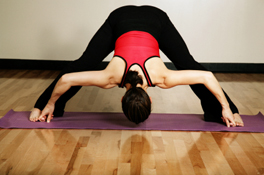 Cutting-Edge, Research-Based Fitness Strategies
that you can do in the comfort of your own home
in minutes instead of hours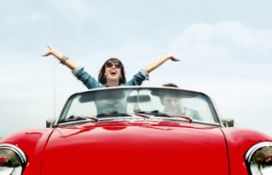 Wee-Step Lifestyle Change Plan
to help you grow younger this year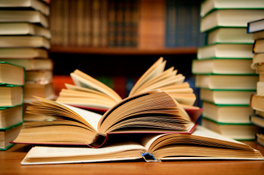 Say good-bye to. . .

archaic health models and faulty nutritional belief systems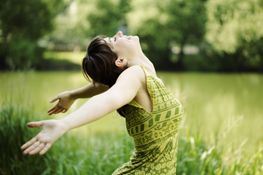 Start
feeling beautiful in your body
It's time to stop losing and gaining the same ten pounds
Are you ready?
. . . . . . . .
Luscious Praise
"At first I thought she was kidding but I soon realized she was serious. Not only did Sue Ann share some very interesting science to support the delicious ways she ushered me out of the deprivation binge cycle I had been living in for just about my entire life, I finally have the tools I need to consistently make the right choices for my body. No more diets. This was a slow and steady process. First we did a whole lot of work on the habits that I had formed around food. Then, Sue Ann introduced me to a whole new way of eating. I never feel deprived and I no longer feel the need to diet or cleanse."
~Karen Johnson, Washington, DC
"Love, love, love the gentle rhythms. In life, with food, and with everything really. I get so very mad at myself for not being perfect. I make elaborate lists or tracking mechanisms in Excel (sometimes with a green/yellow/red scorecard). I usually shoot for radical, harsh changes. Initially it feels good to set the goals, but then I feel like a failure when I stop using whatever "system" I created after only days or a week. Clearly my brain & body will appreciate a more compassionate approach."
~Christine Eberle, Leesburg, VA
"If you had told me four months ago that I would be blending something "green" to drink for breakfast, I wouldn't have believed you! But now, I enjoy the smoothie and I do not get hungry mid morning like I did when I was eating traditional breakfast foods. I will continue to build on the tools I have acquired so that I can enjoy my relationship with food and life!"
~Kim Carr, Cary, NC
"Just wanted you to know how much I loved our call tonight—the history of diets and how you showed me the fallacy in each. This was very helpful. I really love your emphasis on listening to and nourishing your own body. This is not a skill that is taught in any of the "diet" plans out there, and why they ultimately fail. I think getting to the bottom of cravings and sluggishness is the only way to correct the problem for a lifetime. I am just beginning this journey but I love your non-judgmental approach. My journey can take exactly as long as I need and I can go at the pace that is right for me. This is truly liberating!"
~Laurie Fairholm, Ashburn, VA

Here's what's included:
Metabolic Health Assessment where we take a look at your health history, your eating style, and your unique nutritional needs.
My No Longer Asleep at the Meal eBook with easy, wholesome recipes to help you look great, feel fabulous, and stay energized all day
Spotlight coaching calls. How many? How many do you need?
Email support in between calls except on Sunday.
Special Tweets (Curious? Good, I like to keep some surprises up my sleeve.)
What's unique about my programs?
They're different. Instead of filling your brain with a lot of facts and information in the hope that you'll make lasting changes in your life, I teach you my conscious bites concepts that will stay with you long after the program ends. Kind of like a little voice in your ear whispering things like, "Consider the Source." Or, "Keep the Rhythm."
My program is based on action. In each session you get practical strategies to implement immediately so that your reticular activating system (that's the part of your brain that likes to keep you safe and stopped) is organized around your success, keeping you motivated and on track.
I know how to make this process fun!
What will this program give me?
How about a whole new lease on life?
Clarity—you'll know exactly what to do to break through some of your nutritional roadblocks
Inspired Action—you are motivated to succeed because you have a tenacious coach at your side, literally only a text message away
Certainty in your food choices—you won't have to try to keep up with the latest trends and research—I do that for you
Permission to indulge in a little guilt-free self-care. Yes, sometimes we need a little permission
No more diets and deprivation—this alone if worth the entire cost of the program!
Did I say fun?
We'll get along famously if you:
• love chocolate
• are charmed by the words culinary curiosity
• believe that healing can be sweet, food can be art, and pleasure is sacred
• are thrilled at the idea that you can fall in love with food, eat chocolate every day, and still enjoy vibrant health
Sound like a good fit?
You can get to know me a little better by heading over to my Conscious Bites Nutrition site and downloading a copy of my ebook: No Longer Asleep at the Meal, or setting up a free, no-pressure call on the phone. Some people choose to work with me privately. Others join my Inner Circle online program. If you'd like to know more about how we can work together, I'd love to have a conversation with you over tea and chocolate.