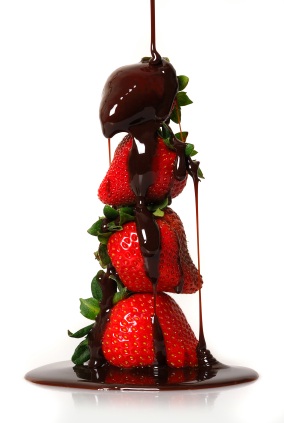 Are YOU Living the Chocolate Life?
or are you having trouble defining your dreams,
organizing your ideas,

and deciding what you want to be the
*next time* you grow up?
Do you need clarity, an actionable plan, and some loving support to move forward with your business … and possibly your life?
Of course you do. I want that for you, too.
Now picture having a
multi-faceted
multi-talented
chocolate loving

marketing strategist (creative catalyst) at your side. That's me.

The Chocolate Life is about
following your dreams
AND living a life you love
in a business you've created.
I live it … and you can, too.
If you're having trouble seeing your gifts,
consider booking a 50-minute, chocolate-dipped
'Spark & Strategy' Session

Just you and me diving into the life and business you're creating, one luscious bite at a time.
I'll give you laser-sharp guidance AND show you how seriously exquisite chocolate can change your life.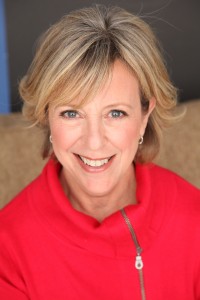 About Me
I'm Sue Ann Gleason. For thirty years I mentored blossoming teachers and taught young children. Then, I discovered another passion and started a whole new career as a nourishment counselor.
Soon health counselors, coaches and other entrepreneurs began noticing things about my work like clever presentations, killer copy, and a fabulous fan base.
Mostly, they saw how much fun I was having with my business and that you really can make a living doing what you love.
I've created a highly profitable business model using honest business building practices and a responsive approach to marketing. If you're ready to figure out what YOU'D like to be the next time you grow up, I can help you.
As your marketing strategist, I'll help you
• Figure out if you're living the life you'd CHOOSE
• Start moving into a more luminous career path
• Build an online business
• Craft a business model that helps you stand out in a crowd
When you are working on your dreams
with DESIRE front and center,
it gets a little easier.
I'd love to show you how to leverage your time
and your GIFTS
to grow an authentic online presence,
with INTENTION,
HUMOR,
and HEART.
(and of course, lots of chocolate)
We'll get along famously if you
• are intellectually curious
• love to laugh
• enjoy looking at your business and your life through another set of creative eyes
• believe that your career can be as nourishing and delicious as chocolate
• are ready for a fresh perspective and maybe even a little nudge
Sound like a good fit? Hop over to my wise business site and book that session. I can work with you from just about anywhere in the world.
Enthusiastic Endorsement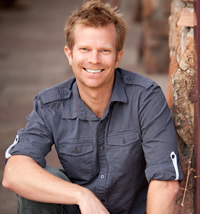 Sue Ann isn't kidding when she says she specializes in "diamonds in the rough." For years I'd been searching and searching for my "thing," something I could package and sell to the world in the form of an information product. Seriously. I had just about given up and was about to start a business selling physical products, not my ideal business model. Then, Sue Ann dropped a tiny but potent spark in my inbox. A suggestion for an online course. The spark quickly grew into a fire after several emails back and forth between the two of us. Ideas and insights flew from her mind like fireworks. With amazing grace, she uncovered a sparkly diamond that was right there in front of me the whole time, so close I couldn't even see it.
Sue Ann's support and inspiration have been such a gift as I embark on this journey, packaging up knowledge and years of technological experience that will help so many people in their entrepreneurial paths.
Forest Linden
The Tech Husband, Boulder, CO
• • • • • • • •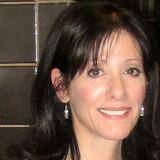 I've just completed my fabulous, fun, 4-month journey with Sue Ann Gleason, the doyenne of authentic, heart-centered marketing. In her I found coach, collaborator, cheerleader and friend. I had a clear vision of the process and person I was looking for and I searched for some time before happily connecting with Sue Ann—and I can tell you this—there is no one doing this work, there is no one providing this creative, inspiring, growth-producing (in every way), service. Sue Ann rocks!
In four months, I more than quadrupled my Facebook following and took my engagement rate to a whole new level. The format of my newsletter has a completely different look and feel. It's now beautiful, playful and content-rich. I'm sending it out twice each month and steadily building my list.
I've developed two new packages and I am already attracting clients for them. I'm learning about both the structure and the systems necessary to build an online business. I now have a marketing plan and the confidence to take more and more of my business online.
And, most importantly, Sue Ann helped me to define and clarify my Evolved Eating brand. As I defined it, I felt more and more excited—oh, yeah—this fun, playful, effective process—that's what I do! My confidence and passion soared! After 30+ years of teaching Mindful Eating/Mindful Living, I can now clearly see what I do and what attracts people to my work. I've fallen in love with my brand all over again!
Oh, and I'm also eating a lot more chocolate.
Susan Weiss Berry
Evolved Eating, New York, NY