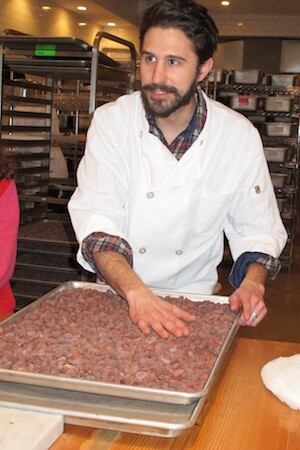 No chocolate?
It comes from a bean. No beans.
No way.
Yes, way. And that coffee you started drinking again when you wrote the blog post, Coffee: Love Story? You remember: the day you decided 'the ritual' was more important than the health benefits derived in NOT drinking that gorgeous brew. Well, you better go grab a package of that Teeccino because coffee is now out of the question, too.

But I was having so much fun exploring the beans! And meeting all those passionate (and handsome) coffee roasters. Why, that little foray into coffee was almost as much fun as my bean to bar chocolate explorations. (Almost.)
Well, put on that little creative hat of yours and go find something else to explore. No more beans.

To read more about my recent health struggle follow the link to The Perfect Storm. Let's hope all the dietary changes are temporary and that I will once again be enjoying my beloved cacao. Meanwhile, I'm having lots of fun with carob. Who knew?
First, have you noticed how difficult it is to find organic carob? No worries, I love a challenge and this one led me to the marvelous folks over at The Australian Carob Company. Check out their website for a wonderful (free) PDF full of nourishing recipes and all kinds of information on carob. I encourage you to try some of their products; their customer service is impeccable.
They have an amazing carob powder (actually two carob powders: one raw and one roasted) that are not only organic but absolutely delicious. Like cacao, carob is highly nutritious and contains a variety of antioxidants and phytonutrients. I was surprised to find out that carob contains three times more calcium than chocolate. I'm having fun testing it in some of my favorite recipes. And, as you know, I have a VERY good eye for quality. Australian carob has a much lovelier flavor profile than the carob I remember.
And, if you want to try some of their products for free (shipping charge only), hop over to Carobou Truffle Co. and check out their promotion!
This past week I made a 'super foods' smoothie with the raw carob powder which has a completely different flavor than the more chocolaty roasted carob you may be more familiar with.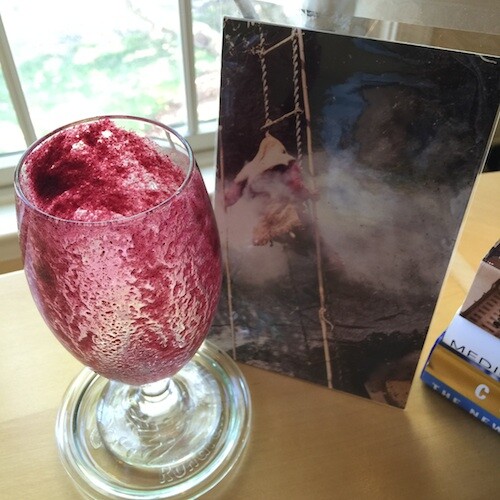 … it was that good.
Wild Blueberry Bliss Superfoods Smoothie
1 heaping cup frozen wild blueberries
1 and a 1/2 cups coconut water
2 teaspoons camu camu powder
2 teaspoons raw or roasted carob powder
frozen banana slices (optional)
crushed ice (optional)
Blend ingredients in a high speed blender.
Blend in some crushed ice if you want a crunchier texture.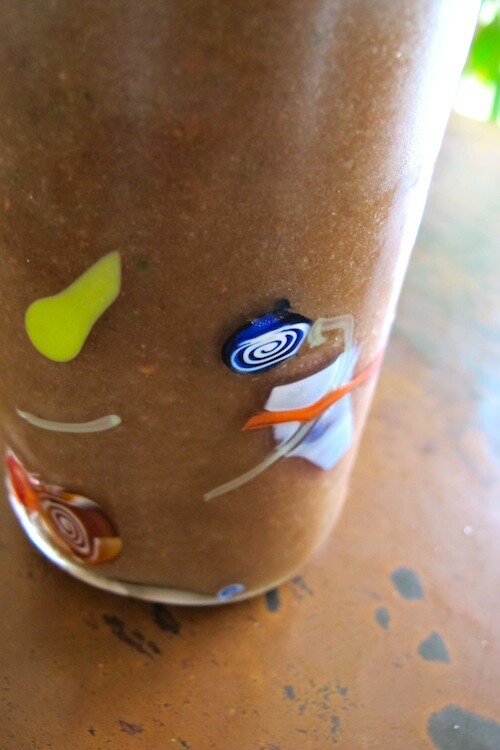 Black Forest Smoothie
1 and 1/2 cups nut milk (any nut milk, coconut milk, or rice milk will do)
1 cup frozen cherries
1 tablespoon almond butter (or other nut/seed butter)
1/4 to 1/2 tsp. cinnamon
1-2 tablespoons roasted carob powder
1 teaspoon ground flax seed or chia seed (your choice)
1 banana (sliced and frozen)
Blend all ingredients together in high speed blender.
Add more nut milk or a few ice cubes to adjust for the consistency you prefer.

That's it folks! For additional yummy smoothie recipes, head over to
my Conscious Bites site.
Save
Save
Save
Save
Save
Save
Save
Save
Save
Save
Save