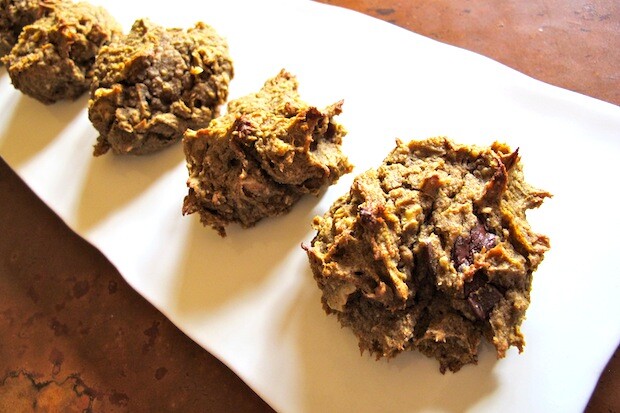 My kitchen calls to me at various times during the day. In the morning it wants me to simply check in and marvel that I am working from my home (sometimes in my pajamas) watching the sunlight dance around the house as it peeks through the windows. Breakfast is simple. A minty green smoothie in the spring and summer months. Something warm and steamy in winter. And chocolate, of course.
My kitchen calls me again later in the day when I realize I've been sitting at my computer way too long and I haven't given much thought to lunch or what I'm going to prepare for dinner. That's my favorite "kitchen calling" because I like to look at all the items I purchased with good intentions. I intended to make the amazing salad I say on Heidi Swanson's blog or the lemony lentil soup I love so much. But more often than not, I throw all of the ingredients together and create something new.
This weekend I was called to the kitchen for a different reason. I had just returned home from New York City where I witnessed the devastation left by Hurricane Sandy. I felt a wave of survivor guilt as I continued to post "trivial" chocolate posts while mothers were grieving the loss of their children and people were struggling to find shelter. This morning I attempted to write a blog post and couldn't. What can I possibly say that matters in the wake of this tragedy? Me in my warm and cozy kitchen making pumpkin cookies. I had this strong desire to make cookies today.
Kitchen calling?
Of course. I simply needed to process all that I had seen and heard in the warmth of my kitchen as I recreated the feeling of love and safety I felt in my grandmother's kitchen so many years ago. But the calling was much deeper than that. I could almost feel my grandmother's arms wrapped around me speaking her unique blend of Italian-English, "We cook. You and me, we cook now. Everything good." Like somehow the movement of our hands kneading dough or shaping cookies could make everything better. Even in the midst of a "perfect" storm.
Grandma's Hands
Standing at a table in her grandmother's kitchen
eyes barely reaching the aluminum rim
grandma rolling dough into pie crust with
warm hands
slicing apples, sprinkling cinnamon, scattering sugar
she takes the trimmings
and rolls
long slender strands of dough into braids
even at that tender age
she knows
food heals
And what did I make? Pumpkin Chocolate Chunk Cookies adapted from Emily's pumpkin cookies at Jelly Toast whose recipe was adapted from Everyday Food. Yes, food bloggers do a lot of adapting. I wanted to see if I could come up with a gluten-free version. They're pretty yummy!
Ingredients
1 cup buckwheat flour
1 cup Super Flour
½ teaspoon baking powder
½ teaspoon baking soda
1 teaspoon pumpkin pie spice
1 teaspoon vanilla
¼ teaspoon salt
1 stick unsalted butter, room temp
1 cup coconut sugar or raw cane sugar
1 large egg
1-15oz can pumpkin puree
¾ cup of dark chocolate chunks (I used Mast Brothers!)
½ cup chopped walnuts
Directions
Preheat oven to 350 degrees. In a medium bowl, whisk together flour, baking soda, baking powder, pumpkin-pie spice, and salt; set aside.
Using an electric mixer, beat together butter and sugar until light and fluffy. Add egg; beat until smooth. With mixer on low speed, alternately add flour mixture and pumpkin puree, beginning and ending with flour mixture; mix just until combined. Fold in chocolate chunks and walnuts.
Drop dough by heaping tablespoons onto two baking sheets, about 1 1/2 inches apart. Bake until puffed and edges are golden, 15 to 20 minutes, rotating sheets once during baking. Immediately transfer cookies to wire racks, and cool completely.