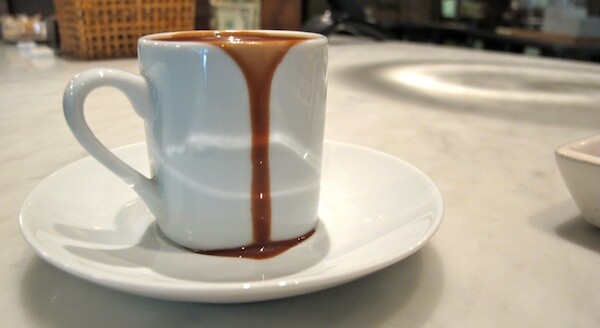 I know. You think I visit Portland for the beautiful weather, the cool mornings where overcast skies are a welcome reprieve.
Overcast skies, a welcome reprieve? Yes. I live in the Washington, DC area where a walk around the park feels more like a steam bath than a stroll.
Actually, I visit this city for the chocolate.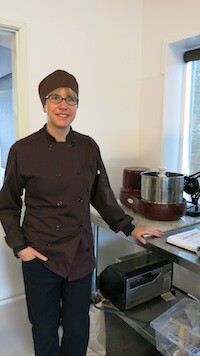 Teresa Ulrich, head chocolatier at Pearl Chocolate, set the stage for my most recent chocolate tasting excursion. Teresa and Duncan, her chocolate partner, were generous enough to give me (and two of my chocolate-loving friends) a private tour of their kitchen. It felt a little like a clandestine adventure: "Look for the white building with the turquoise trim. Ring the doorbell and one of us will come down and let you in."
I'm a huge fan of sustainably sourced, bean to bar chocolate so hearing Teresa speak of her "bean to bonbon" concept thrilled me. It's obvious she is serious about both the artistry of the chocolates she creates AND the source of the chocolate she procures. Teresa has a close relationship with a cacao farm in Fiji. It's important to her to work with the farmers directly and to cultivate 'cocoa awareness' in her community.
Duncan shared their latest Figi adventures. Most individuals who harvest, ferment and roast the beans for the gorgeous chocolates we consume in this country rarely have the opportunity to enjoy (or even taste) the finished product so listening to Duncan share a story about Tevita, Jr., the grandson of the chocolate farmer he and Teresa have been working with, was heartwarming to say the least. Because the people of Fiji have little experience with the taste of fine chocolate, Tevita, affectionately known as 'Cocoa Boy," is being raised on the best chocolate in the world so that one day he can take part in producing quality cacao beans.
You can learn more about Pearl Chocolates by visiting their website. And be sure to visit the Portland Chocolate Mob Facebook page where Teresa is collaborating with fellow chocolatiers and chocolate makers to organize events that spread more cocoa awareness to the public.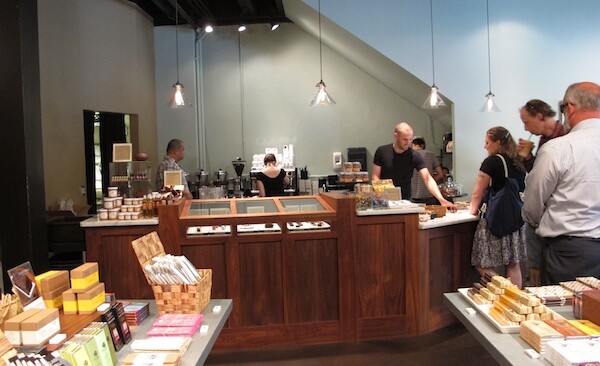 Next stop was Cacao, a chocolate boutique like no other. What makes this establishment so very special is the pure passion of the proprietors and their commitment to excellence. Jesse Manis and Aubrey Lindley hold true to their mission. They carry chocolate that meets a rather strict set of guidelines. They truly know the 'face' behind the chocolate. You won't find anything in that shop that even hints at "gimmick" with no substance.
Purchasing chocolate here is much like wine tasting in a boutique winery. Aubrey had us sampling more chocolates than I can count, telling us stories about the chocolate makers and entertaining us with both his passion and his purpose. I walked away with a stash that will probably last until my return visit.
I'm thinking Portland may become my new chocolate destination spot. After all, I need to keep those bars and truffles from melting.