When I visit a city the first thing I investigate is the local chocolate. Sometimes I'm lucky enough to find a bean to bar establishment and take a private tour through a chocolate kitchen, which I love. And sometimes I spend my time in a local chocolate shop sipping and sampling and chatting. On a recent trip to Santa Barbara I discovered Chocolate Maya. Maya, the proprietor, grew up in Geneva Switzerland. Her words: "In Europe chocolate is part of our diet. I ate chocolate with my breakfast every day and grew strong bones because of it." I knew I had landed in just the right place.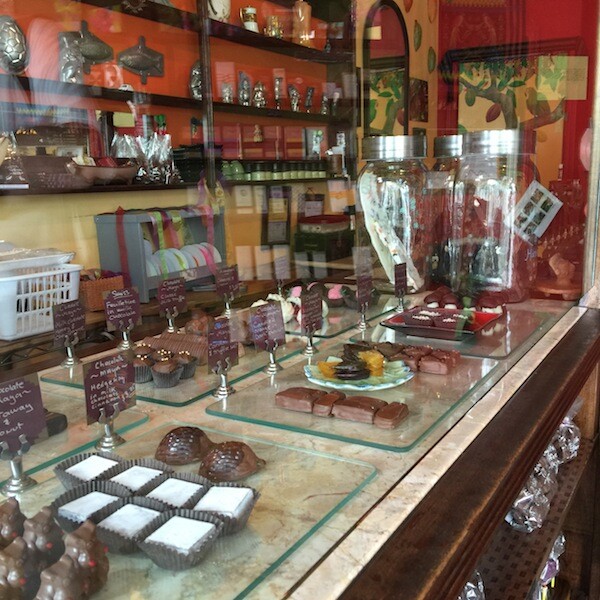 In addition to her own creations, which are absolutely lovely, she carries some of my favorite bean to bar artisan chocolates.
Twenty-Four Blackbirds is a bean to bar establishment located in Santa Barbara and the chocolate does not disappoint. They even make these adorable half ounce bars for that 'little nibble' and really? That's all you need.
Dick Taylor Craft Chocolate is located in Eureka, California. I can't resist the Black Fig bar.
Bar Au Chocolat comes from Manhattan Beach, California and it's one of my absolute favorite single origin chocolate establishments. I'm partial to the Madagascar bar but I also enjoy the Chiapas, Mexico bar. If you have a minute and you want a good chuckle check out the French lesson page on their website.
Chocolate Maya also carries Rogue and Marou chocolate and while those bars aren't local to California, they are both superb, which tells me Maya has very good taste in fine chocolate. I won't even tell you what I paid for the Rogue Porcelana bar; I"ll be sure to make that one last a very long time.
And Marou has not only the most amazing chocolate but one of the best chocolate stories I've heard in a very long time: "It begins like an evocative tale from old Indochina with two French émigrés crossing paths for the first time while trekking through a Vietnamese jungle. But that's how the co-founders of Marou — Faiseurs de Chocolat first met."
I'll be talking about a couple of these bars next Saturday in my Tea & Chocolate Hour: 'Food for the Soul' Collage Making Session. It's an opportunity to join me for 'breakfast'. We meet on the phone and it's freeeeeeeee. You'll learn a lot about chocolate tasting (and choosing) all while playing with paper. When is the last time you sat down and created a collage? Fun! You can find out more about that and sign up right here.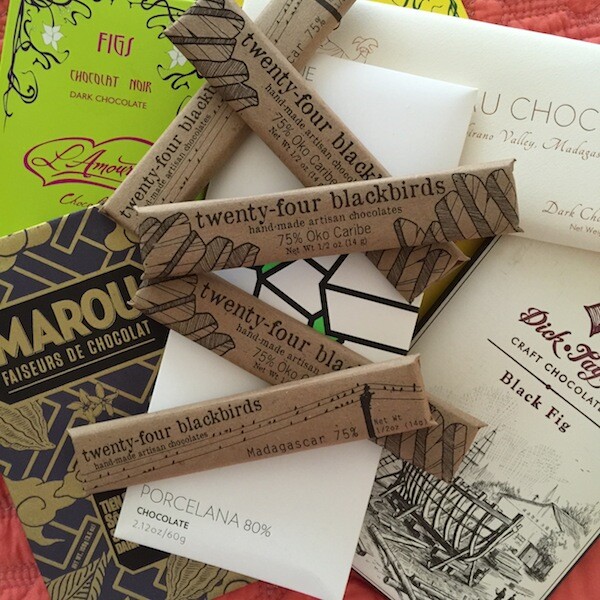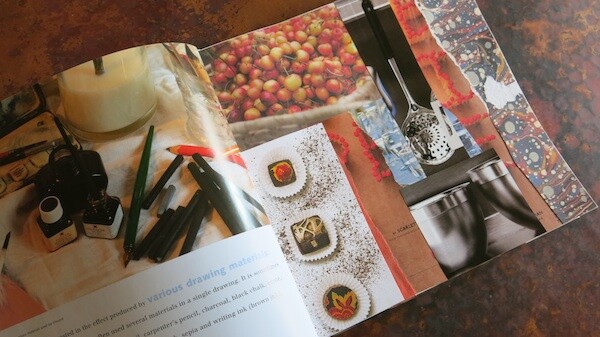 And, if you're planning a trip to Santa Barbara any time soon be sure to check out my recent blog post for some great restaurant recommendations. California Dreamin'